Welcome to CeMAT 2014
Dear Sir,
It is our pleasure to invite you to CeMAT2014 - HANNOVER-GERMANY
The venue is as follows: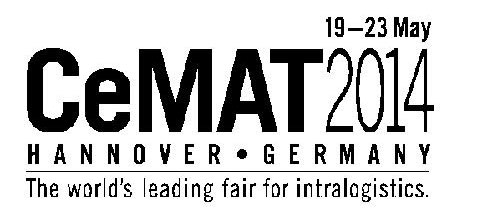 Print
Name of Show: CeMAT Hannover . Germany
Show Promotion:
Deutsche Messe
Messegelände
30521 Hannover
Germany
Tel. +49 511 89-0
Fax +49 511 89-32626
info@messe.de
www.messe.de.
Show Dates: 19 - 23 May. 2014
Show Location: 26th exhibition hall C19/1-3 Single Opening (size 4 * 2.5)
Show Website: http://www.cemat.de/home
We will be exhibiting SINOLIFT's & LI-ZHOU's products. 
You will have the opportunity to learn about all your material handling needs answered by our product experts.
We are looking forward to meet you at this very prestigious event.
best regards,
Your's Faithfully
David Deng, Manager of Export Sales
Shanghai Sinolift Equipment Co., Ltd.
-----for Material handling
Address: 2477 Dachuan Road, Nanhui Industry Park, Shanghai, P.R.China 201310


: +86-13817572420


:+86- 21-68014500 58003681


:+86-21-68038190 68014262


: info@sinolift.com
www. sinolift.com www.sinoliftforklift.net www.sinoliftdrum.com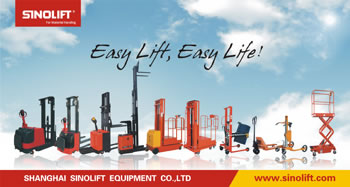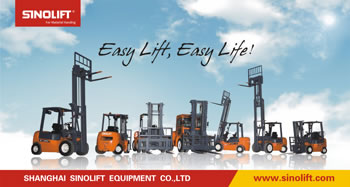 The world's leading fair for intralogistics
The intralogistics industry is on the move - right across the world.
In order to meet the needs of the market even more effectively, CeMAT 2014 will boast a new look. Five clearly defined Technology Zones, together with new user focus topics and special events, will give visitors a concentrated overview - and an opportunity for you to showcase your products and services under prioritized headings. Offering an extensive range of services to help you plan your display and generate new business leads on the basis of your resentation in Hannover, CeMAT will be building on its role as a key driver of the intralogistics industry in 2014.
With its new layout and coverage of additional topic areas, CeMAT 2014 offers you even more opportunities.