Advantage
As a leading Warehouse Equipment Manufacturer in China, Sinolift has the independent design and R&D strength, great ability of production.

Quiet Night
The lifting noise level for electric pallet truck is lower than 60dB, which is one of the lowest in the world. 
The electric stacker's lifting noise level is around 69dB, which will protect operators'healthy.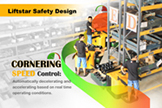 Cornering Speed
Brake override label helps operators quickly locate brake override zone.
Allows travel at reduced speeds with the handle positioned in the brake override zone.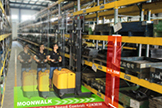 MoonWalk
Great view at side operating, more safety and comfortable for stacking. 
Comparing with vertical-handle driving function, much convenient and easy to operate.
It will be great help for narrow aisle, container loading, supermarket such working area.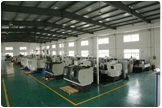 Production
Injection mold cover, high precision, good appearance
CNC machine ensures high precision of the components,    including pin roll, connecting rod, frame, etc. 
Chassis lifetime up to 10 years.
Design
The reasonable location of balance wheel makes the turning radius very short, suitable for confined place operation.
  Lift limitation function protects hydraulic motor, battery and save energy. 
Sideway battery design, easy for replacement.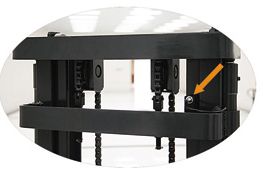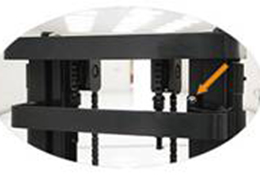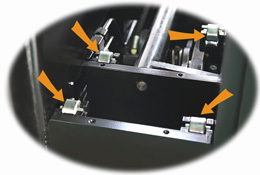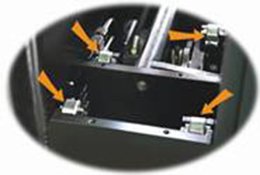 EPS System
Sinolift designed EPS system, tested by the market for 3 years, high reliability
High efficiency, low energy consumption, low noise
AC driving system 
Encoder of exterior location, easy for replacement
Brushless, regenerative brake
Powerful AC driving motor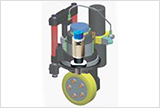 Floating structure of driving unit
Prevents wheel slip
Strong spring works for unloaded situation and reinforcing cylinder assists to increase traction according to loading weight.
Safety
Automatic slow down when the mast height reaches 1.5m
Automatic slow down for corner sharp turn
Emergency reverse back: enhance operation safety
Sinolift designed & produced charger with less than 0.1% failure rate.